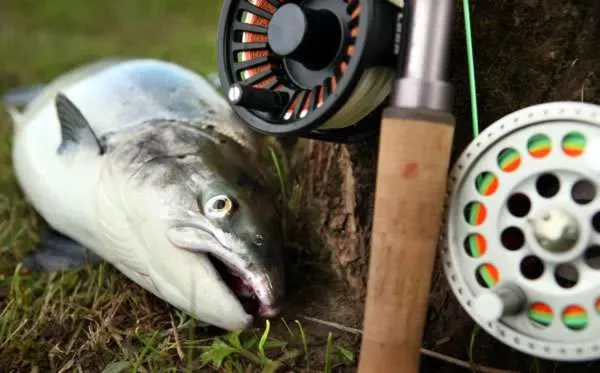 Salmon runs
The Foxford Fishery offers excellent salmon angling throughout the season: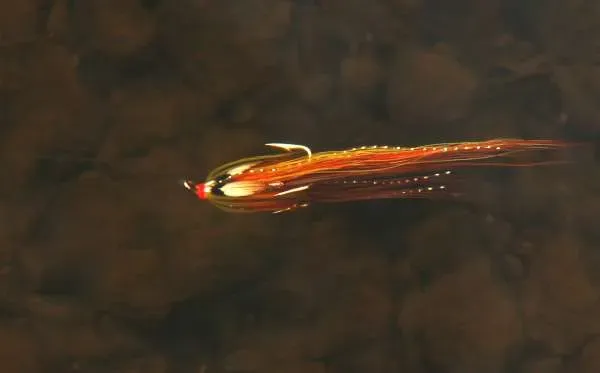 Tackle & Techniques
Find out more informations about fishing tackles and fishing techniques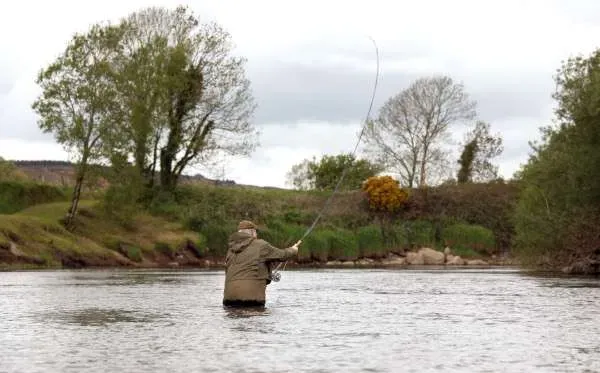 The Beat
More informations about our fishing spots alongside the beautiful river
For heavy water in the spring or in the summer flood powerful 10-12ft spinning rods with 15-18lb breaking strain are required for trolling and legering baits or spinning rubber-tails, spoons and Rapalas.
This tackle may be scaled down for bait fishing or spinning for grilse and summer salmon using similar techniques.
For fly fishing a 13ft double-handed rod #9 line and a 10ft single-handed rod #7 line will cover most eventualities.
Floating lines are used in summer conditions whilst full-sinking or sink-tip lines may be required in higher or colder water.
In addition the bubble and fly can be deadly in certain conditions and this is fished either using a 10-12ft light-actioned spinning rod or a light double-handed fly rod with a large-spooled spinning reel and light nylon. The Nib and The Alders can be extremely productive with bubble & fly.
For fly patterns the Irish shrimp flies such as the Bann special, Foxford shrimp or Orange and Gold are hard to beat in sizes 8-14 depending on conditions.
Locally tied flies and appropriate lures are available locally.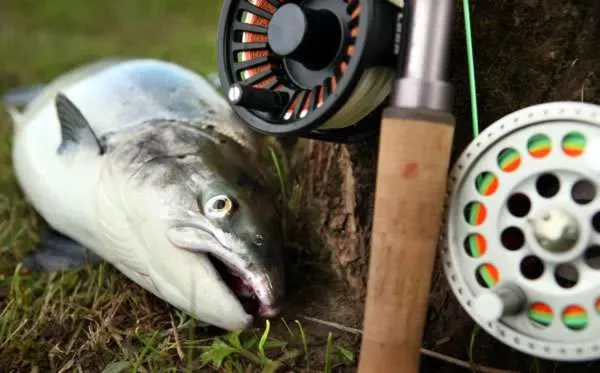 Salmon runs
The Foxford Fishery offers excellent salmon angling throughout the season: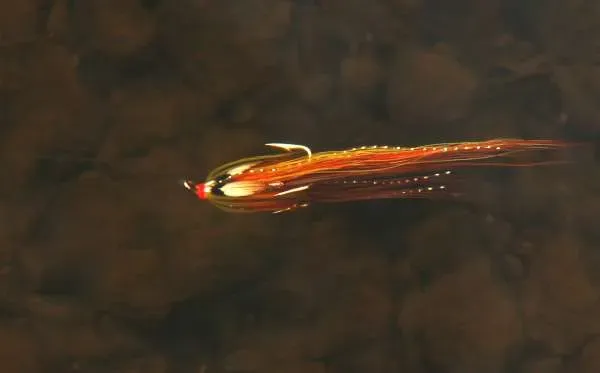 Tackle & Techniques
Find out more informations about fishing tackles and fishing techniques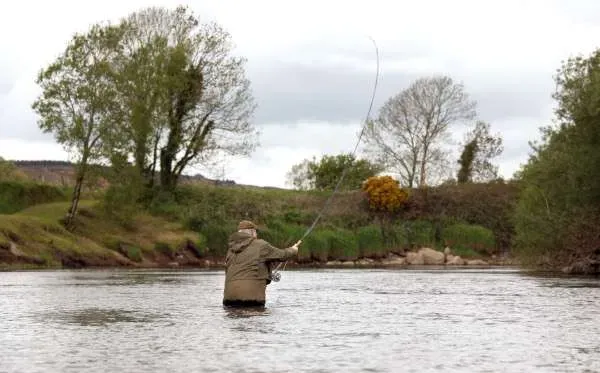 The Beat
More informations about our fishing spots alongside the beautiful river